SZA and Crocs.

SZA x Crocs
sold out

Jean therapy.
SZA style.
Two Classic Crocs dressed in denim print and flipped with jewelry-like Jibbitz™ popping off the top. Whether ready to Crush or down to cuddle in the Cozzzy—both shoes are fashion-forward and SZA approved.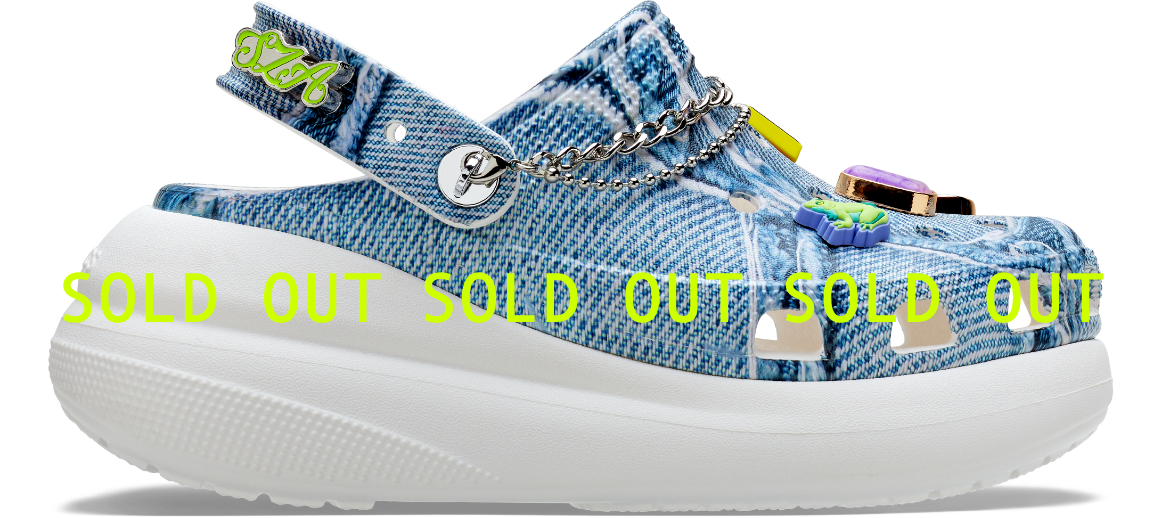 SZA X Crocs Classic
Crush Clog
Your favorite Classic Clog is boosted in height and sitting pretty with a denim print and throwback Jibbitz™ charms for a Y2K vibe that SZA loves, and you will too. Ride with the SZA X Crocs Crush and you'll always feel on top of the world.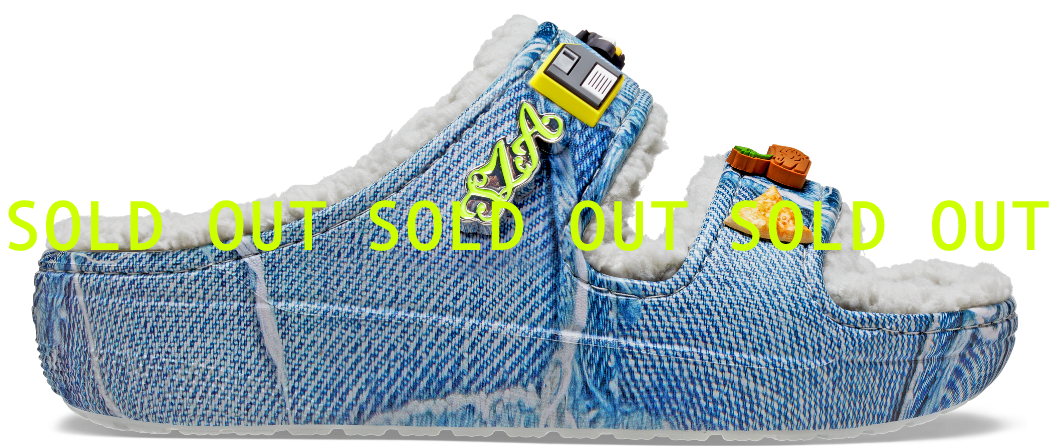 SZA X Crocs Classic
Cozzzy Sandal
Keep it Cozzzy for cold conditions, air conditioning, and any weather where your feet need a little extra love and comfort. Your toes will thank you for the fuzz feeling inside a 90s-inspired denim print, while retro Jibbitz™ picked by SZA herself pop on top.